Sammy
Salon Director/Senior Stylist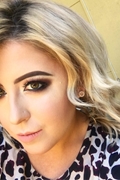 Shaye
Senior Emerging Colourist/Stylist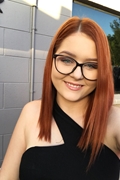 Our gorgeous senior emerging colourist/stylist Shaye will provide you with a personal and enjoyable salon service each and every time. Shaye has 4 years hairdressing experience and loves all aspects of colouring and cutting and constantly strives to achieve, her repertoire of skills is constantly growing and refining.
Tamara
Master Stylist/Colourist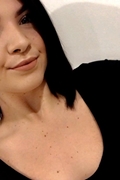 Tamara is our master colourist/stylust and has a natural flare and passion for all things hair. With over 7 years of hairdressing experience Tamara provides an outstanding service, covering all aspects of hairdressing, specialising in balayage, foiling, colour corrections and women's style cut transformations. The colour work Tamara produces caters to clients of any palate, whether it's soft and seamless or edgy and high fashion.
Kristie
Senior Hairdresser/Diploma Qualified Beauty Therapist/Nail Tech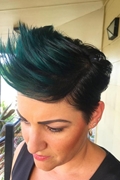 Kristie is the most experienced of the Zed crew, with over 20 years experience in the hair industry & over 15 years in beauty/nails. Specialising in foiling, upstyling, nails & precision cutting. Kristie services extend to all aspects of hair & beauty, including tanning, waxing,
Courtney
Junior Emerging Colourist/Stylist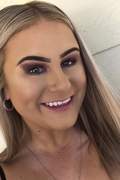 Courtney is one of our junior emerging colourists/stylists and have just under 1 years experience in hairdressing. Courtney has a keen eye for detail and is quickly developing a speciality for blondes and balayage.
Jay
Emerging Colourist/Stylist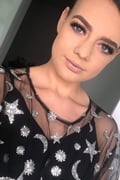 Jay is our fabulous senior emerging colourist/stylist. Jay loves all aspects of hairdressing, specialising in Balayage, blondes and styling! She is passionate about creating the very latest trends, styles, techniques and tones for her clients ✨🎨
Brooke
Senior Colourist/Stylist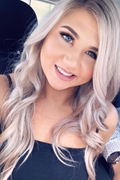 Brooke is our senior colourist/stylist, with 5 years experience she has a passion of blondes, balayage and foiling. Brooke specialises in timeless blunt cuts, concave and long layering and loves creating big transformations for her clients including colour corrections.
Chloe
Junior Emerging Colourist/Stylist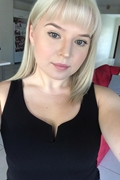 Georgia
Master Lash & Brow Technician/Professional Make-Up Artist/Cosmetic tattooist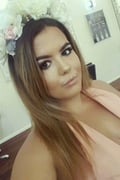 Georgia is our senior makeup & brow/lash artist from Wales. Georgia specialises in all aspect of makeup, including brow transformations, Microblading/feathertouch brows, eyelash extensions, spray tanning, lash lifting & more. 6 years experience in the beauty industry Georgia has had extensive experience with top selling brands throughout the UK . Georgia has a true passion for what she does ensuring perfect results every time.
Mollie
Lash, Makeup & Brow Expert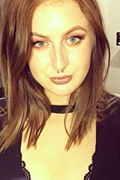 Mollie joins us from England and is our highly experienced makeup artist and qualified brow and lash technician. Mollie is passionate about giving her clients high quality customer service and making them feel beautiful. This shows in Mollie's high standard of work.
Tylah
Beauty Therapist/Cosmetic Tattooist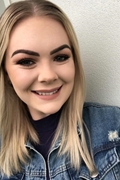 Tylah is our highly experienced, diploma qualified beauty therapist and cosmetic tattooist. Tylah is passionate about making clients look and feel their best.
Makayla
Senior Makeup Artist / Emerging Brow & Lash Artist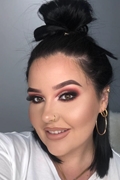 Makayla is a highly sought after makeup artist with 2 years experience. Over the past 2 years Makayla has worked hard perfecting her skills and loves creating new looks, her favourite part of being an artist is seeing the smiles she put on clients faces when they look in the mirror and see the end result. Makayla is currently expanding creative skills and will be performing lash extensions, brow services including tattooing.